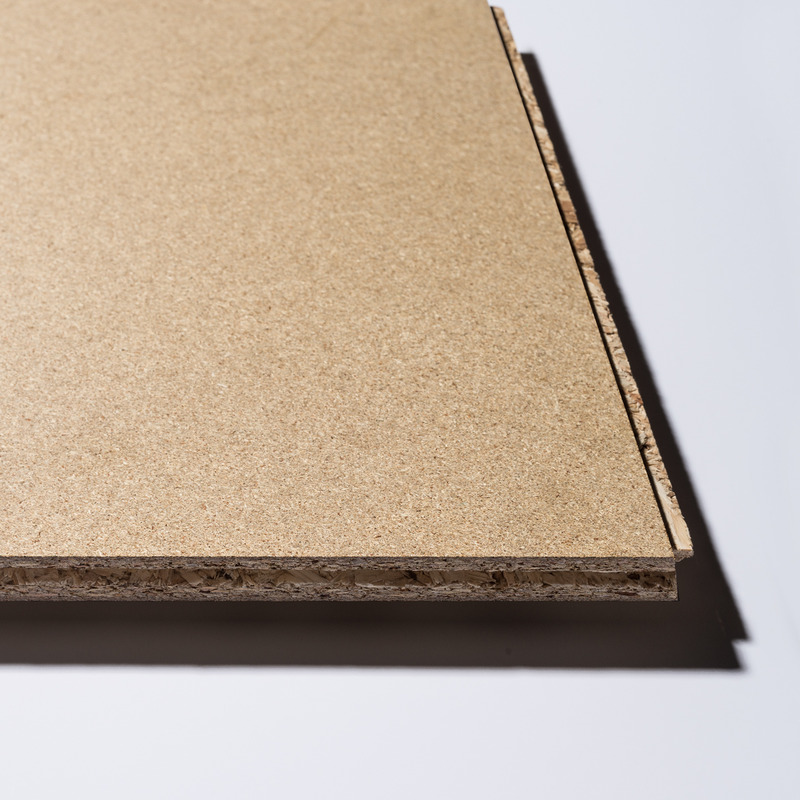 Flooring Grade Chipboard is usually a homogeneous board, which means all chips are roughly the same size. More suitable for floors as the name suggest. Although a standard grade flooring version exists (P4). Most manufacturers now promote the moisture resistant flooring (P5) version, as the price difference between standard grade flooring (P4) and moisture resistant flooring (P5) are negligible, but the advantages of a P5 board (moisture resistant chipboard) out way the slight cost increase.
All flooring grade version incorporate an integral tongue and groove system, which have the benefits of :
Ease of use

Speeds up work flow

Eliminates the need of noggins on a joisted floor.

Good in a floating floor situation.
We always advise you to read the appropriate manufacturers instructions, regarding the correct procedures to install flooring grade chipboard.