Product Selector

The chart below shows the various standard panel thicknesses available for Medite MDF products. Other thicknesses are available by special request. For further information and/or technical advice on Medite products, please contact Medite Technical Support Personnel through any of our European offices +44 (0) 1322 424900 +31 (0) 475 399740 +353 (0) 51 832700 or visit www.medite-europe.com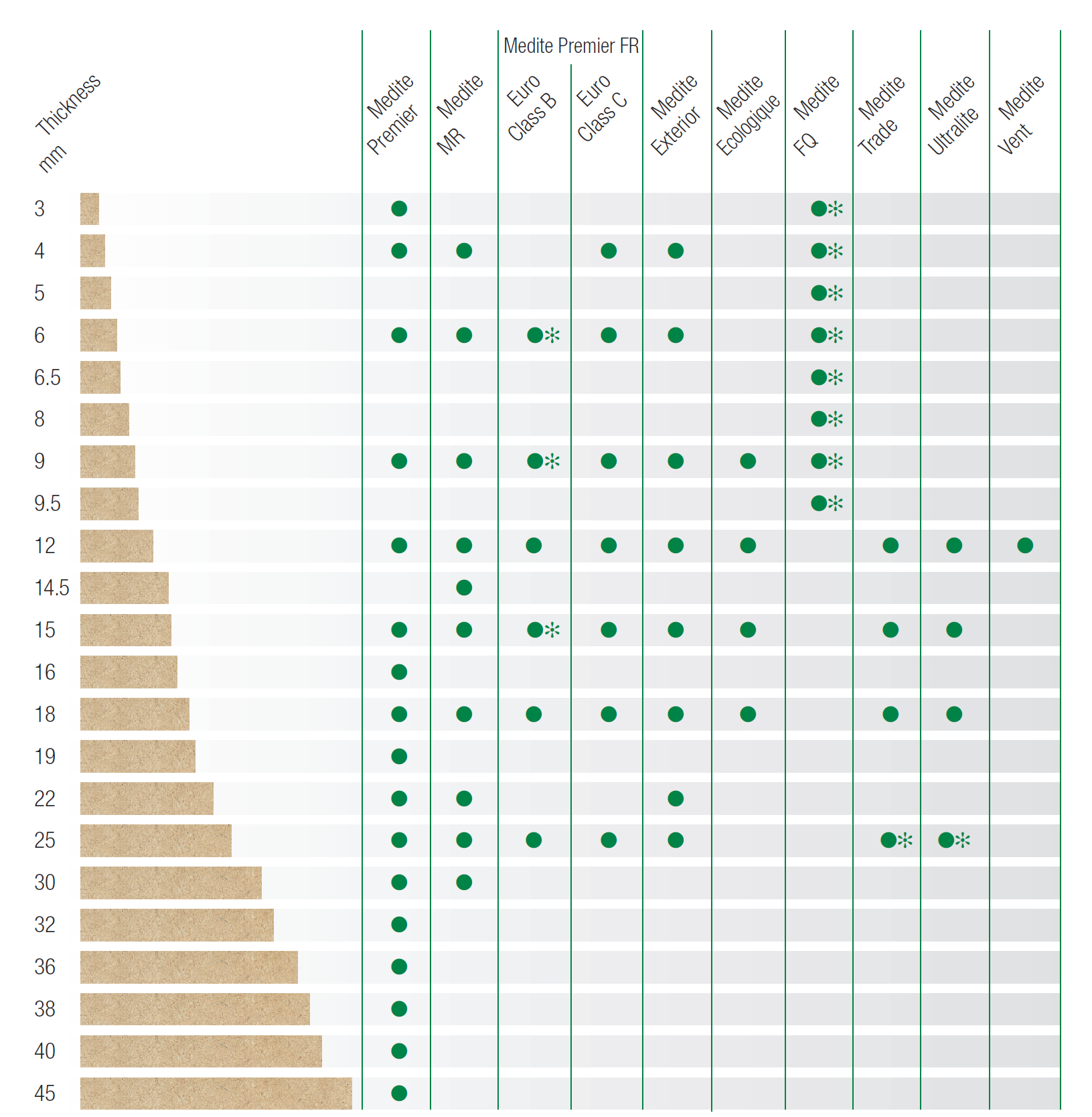 Product available ● subject to availability ✻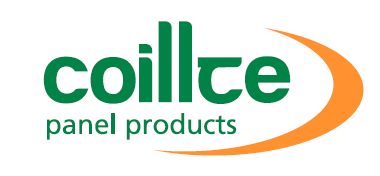 This leaflet is provided for information purposes only and no liability or responsibility of any kind is accepted by Coillte Panel Products or their representatives, although Coillte Panel Products has used reasonable efforts to verify the accuracy of any advice, recommendation or information. Coillte Panel Products reserves the right to alter its products, product information and product range without any notice.

All information on this page is provided in good faith. We however cannot guarantee any of the contents.
We are always here to help in anyway we can, but you must satisfy yourself the information is correct before starting any projects,
We have included the original PDF the information is taken from below, for you to download if you desire.