Slicing Technique
CROWN CUT
The flat sliced or crown cut, through the heart of the log

QUARTER CUT
Straight grained, cut at right angles to the growth rings.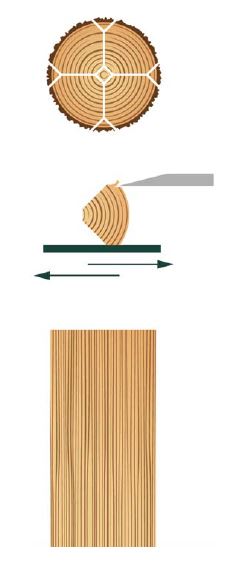 ROTARY CUT
The log is rotated around its axis and peeled off like a carpet roll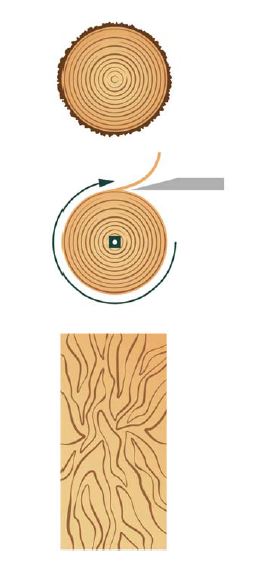 All information on this page is provided in good faith. We however cannot guarantee any of the contents.
We are always here to help in anyway we can, but you must satisfy yourself the information is correct before starting any projects,
We have included the original PDF the information is taken from below, for you to download if you desire.