COMMERCIAL GRADE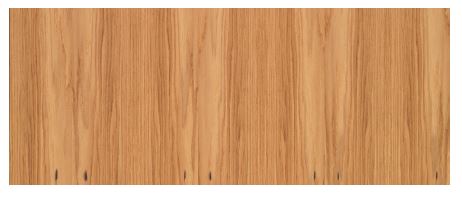 • Small, centred knots
• Less emphasis on structure
• Larger and more prominent knots
• Discoloration
• Mineral streaks
This grade produces boards with more expression and more of the typical properties of the wood. These panels have a less regular structure with colour nuances, smaller series, and more knots. The trump card for these panels is their favourable pricing.
CLASSIC GRADE
• Structure with less texture
• Slight colour variations are allowed
• Small knots in the wood
• Half crown cut may occur
This is the classic variant, which is more than good enough in most circumstances. It is pure wood veneer, with a number of characteristics that are specific to the wood and are in no way disruptive to the appearance. You can expect a certain similarity in the wood pat- terns here, but not to the same degree as for Architectural.
ARCHITECTURAL GRADE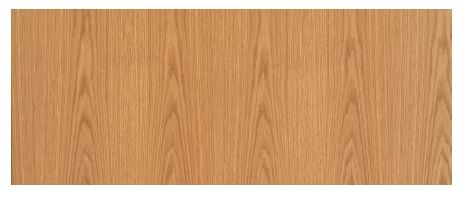 • Striking and well-defined grain
• Clear colour and structure
• Veneer that is excellent for decorative use
• Small, scarcely noticeable character traits are tolerated
These are uniform trunks of a pure quality, with successive batches of veneers processed for their visual quality. The panels are numbered so that they can be used successively to let the patterning progress smoothly. In other words, the pattern gradient is continuous. They can be crown cut or quarter cut, using unblemished logs with an attractive design and structure. These are processed into at least three batches of veneer.
All information on this page is provided in good faith. We however cannot guarantee any of the contents.
We are always here to help in anyway we can, but you must satisfy yourself the information is correct before starting any projects,
We have included the original PDF the information is taken from below, for you to download if you desire.